No matter the age of your home, it's important to consider termite control measures. Whether you are building a new construction home or have an older home with no known issues, you should implement strategies to protect your investment. While there are many different building materials for homes, every home will have wooden elements in the build somewhere. And, as you probably already know, termites love wood!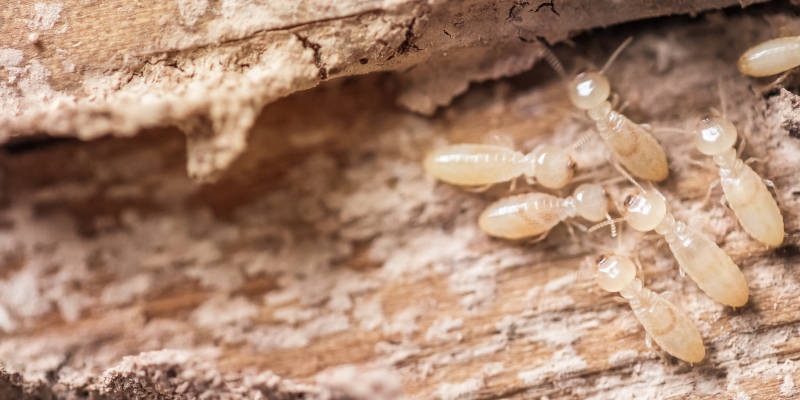 If you are building a new home, mitigating termite risk can be easily managed through treating the soil underneath your home or employing barrier methods against termites that may surface and feast on the wooden elements of your home. We can also deploy termite traps to ensure that no infestations occur, though they need to be monitored twice yearly. For older homes, there are also preventative measures you can take, such as applying a chemical mixture onto exposed wooden surfaces under the home and utilizing physical barrier methods, such as stones, around the outside of the home.
Many times, you will only notice a termite infestation after extensive damage has been done, and that is one of many reasons we recommend a yearly termite inspection to prevent damage to your home. Because we take termite control so seriously, we offer termite inspections free of charge! We highly recommend that you get your home inspected for termites yearly, as termite control is an ongoing process; they can pop up anytime.
If termite mitigation is used, we guarantee and warranty our services for one year from the date of service. We are also happy to provide full home termite inspections, also known as WDIR (Wood Destroying Insect Reports), starting at $99.
Give us a call at Castle Exterminators today to schedule your free inspection so we can help you prevent and/or remedy any termite issues in your home.