We take a targeted approach to bed bug removal.
If you have ever been the victim of a bed bug bite, you know that the experience isn't very pleasant. But statistics indicate that one out of five Americans has dealt with bed bugs or is familiar with someone who has, so they're fairly common. When bed bugs take up residence in a home, it's very difficult to get rid of them. They tend to stay hidden quite well, so the most common sign of an infestation is a rash or a series of raised bumps on the skin. Bed bugs can bite both humans and animals, so if you have pets in your home, you might notice them itching more than usual. Other signs of bed bugs include tiny skins or eggshells in your bed, dark or reddish spots on your pillowcases or sheets, and musty odors.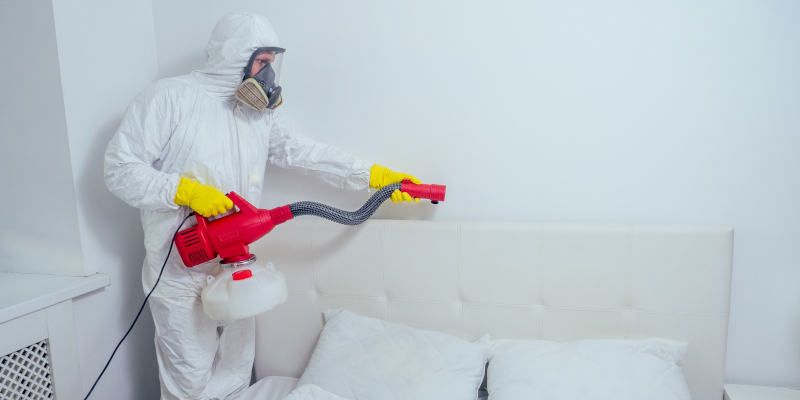 You don't have to manage bed bug removal on your own. If you're in the Durham, North Carolina area, contact us at Castle Exterminators to schedule a bed bug inspection. Our company's owner has years of experience in the pest control industry and started the business a decade ago. We strive to provide complete elimination of a variety of pests, including bed bugs. If our inspection indicates that you do have bed bugs in your home, we'll take a targeted approach to bed bug removal. But since we're working in bedrooms, we always use eco-friendly solutions that are completely safe for use around humans and pets. Our pest control services are highly effective, so you can live pest-free. Contact us to schedule an inspection and learn more about bed bug removal.