Our technicians will work diligently to provide effective cockroach removal.
Different types of pests require different extermination treatments and approaches. When treating spiders, a professional exterminator will often use a different method than they would when dealing with an infestation of cockroaches. When you need effective pest removal services, trust the experienced team at Castle Exterminators. We specialize in a range of pest control options, including effective and efficient cockroach removal. If you spot a single roach in your living space, it's important to take action as soon as possible. Cockroaches multiply quickly and can create a serious health concern in a short period of time.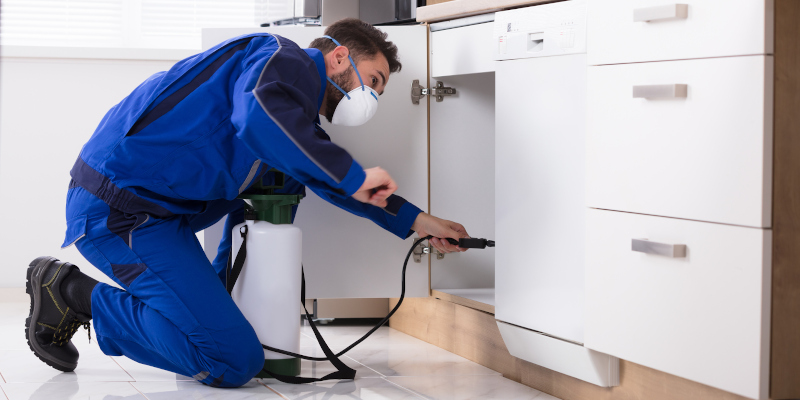 When you contact us regarding cockroaches in your Durham, North Carolina home, we'll send a technician to the property right away. We begin the cockroach removal process with a thorough inspection, which allows us to look for nests and signs of damage caused by the roaches. After we finish the inspection, we will create a detailed plan to remove the pests right away. Allowing cockroaches to share your living space can create an unsafe living atmosphere, especially as they multiply and run rampant through the house. They have been linked to various bacterial infections and have even been known to carry the polio virus. If you suffer from cockroach allergies, you may experience skin rashes and redness, breathing problems, and other worrisome side effects.
Our technicians will work diligently to provide effective cockroach removal. We want to make sure that our clients have a safe, clean place to call home, and in order to achieve this goal, we must ensure that these dirty and sickening pests are properly and effectively removed.
---
At Castle Exterminators, we offer cockroach removal services in Durham, Chapel Hill, Carrboro, and Hillsborough, North Carolina.