When you need mosquito management, call us!
Although many people look forward to the warmer weather of spring and summer, there are some unwelcome side effects of these seasonal changes. While you might enjoy spending time outside, you probably don't like becoming a meal for mosquitoes on your property. At Castle Exterminators, we can help you if you are struggling with mosquitoes at your home in the Durham, North Carolina area.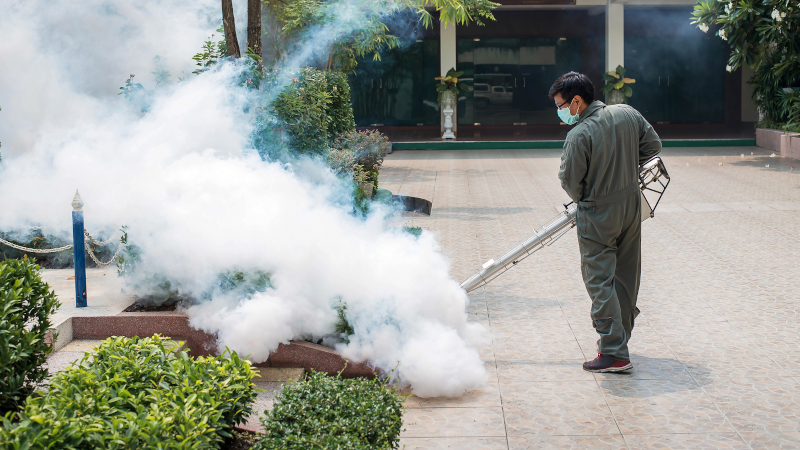 Our seasonal mosquito control services are designed to protect your family from the annoyance and potential health issues related to mosquitoes. We can install an effective mosquito management bait system that uses a fungus to attract mosquitoes and keep them away from you and your family as you enjoy spending time outdoors. The bait doesn't just draw them away, it also contains a toxin that they carry to their breeding area where it eliminates both the adults and larvae.
The In2Cre mosquito management system works around the clock to control mosquitoes on your property. It is powerful against mosquitoes, yet completely safe around your family and your pets. During periods of excessive activity, such as after a rain, we can provide backpack misting to spray the areas where the mosquitoes are most active.
Between the baiting and misting, our mosquito management system enables you to enjoy your deck, porch or patio without the fear of mosquito-borne illnesses or the itchy bite that mosquitoes deliver. If you would like to know more about our mosquito management system or any of our pest control services, don't hesitate to reach out to us. We can also provide pest control services for your business.
---
At Castle Exterminators, we offer mosquito management services in Durham, Chapel Hill, Carrboro, and Hillsborough, North Carolina.