We recommend an annual termite inspection be done on your home and business.
If your Hillsborough, North Carolina home or business has any wood in its construction, you need to be concerned about termite potential. Here's a tip: ALL houses have at least some wood, even those constructed using concrete blocks or another building material. Hence, all houses, new and old, should have an annual termite inspection. At Castle Exterminators, we are so adamant about the importance of this critical home maintenance task that we offer our annual termite inspection services free of charge.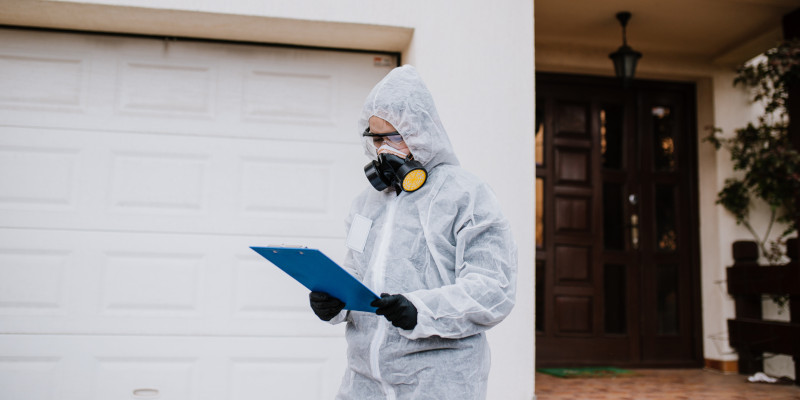 We also highly recommend that you request a Wood Destroying Insect Report (WDIR) before you close on the purchase of a new property. It might also be required when refinancing a home. We offer this in-depth termite inspection service starting at $99. You will be given a full report of our findings in the format required by lenders.
It is always best to be proactive when it comes to termites. That is why we recommend a pre-treatment during home construction and the installation of termite bait stations to reduce the chance of termites invading. This is a very effective option, but when you consider the risks of a termite infestation, we still recommend an annual termite inspection, especially after swarm season.
If you would like to know more about our termite control services, schedule a free termite inspection, or arrange for a WDIR appointment, don't hesitate to reach out to us. We are happy to help you protect the investment you have made in your home. We also offer termite services for commercial properties.
---
At Castle Exterminators, we offer termite inspection services in Durham, Chapel Hill, Carrboro, and Hillsborough, North Carolina.